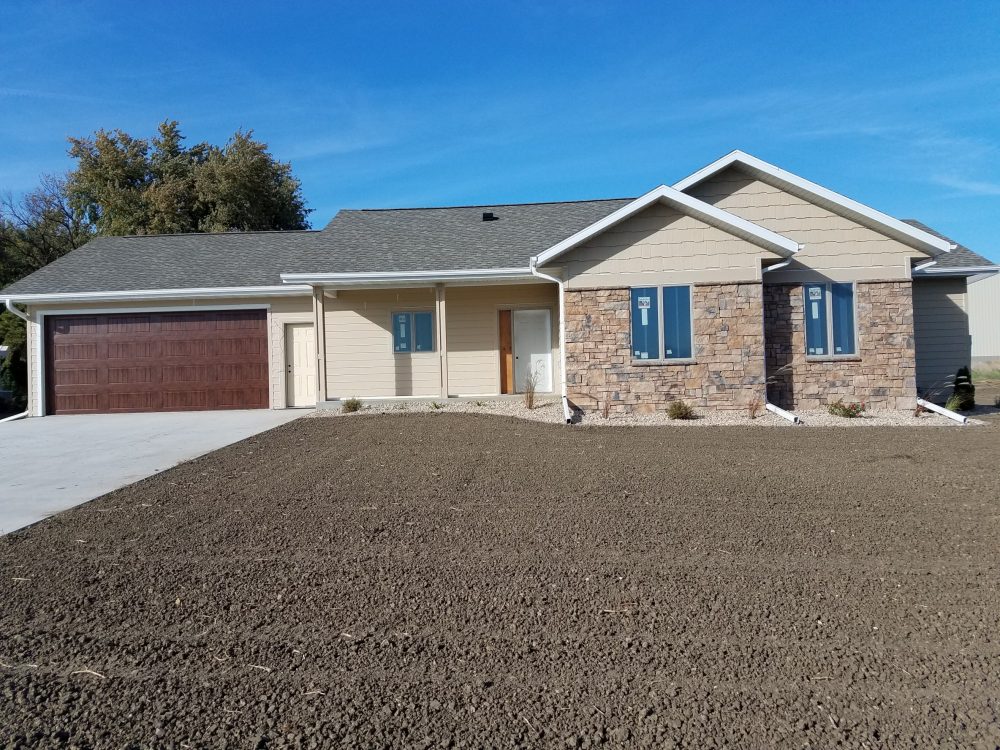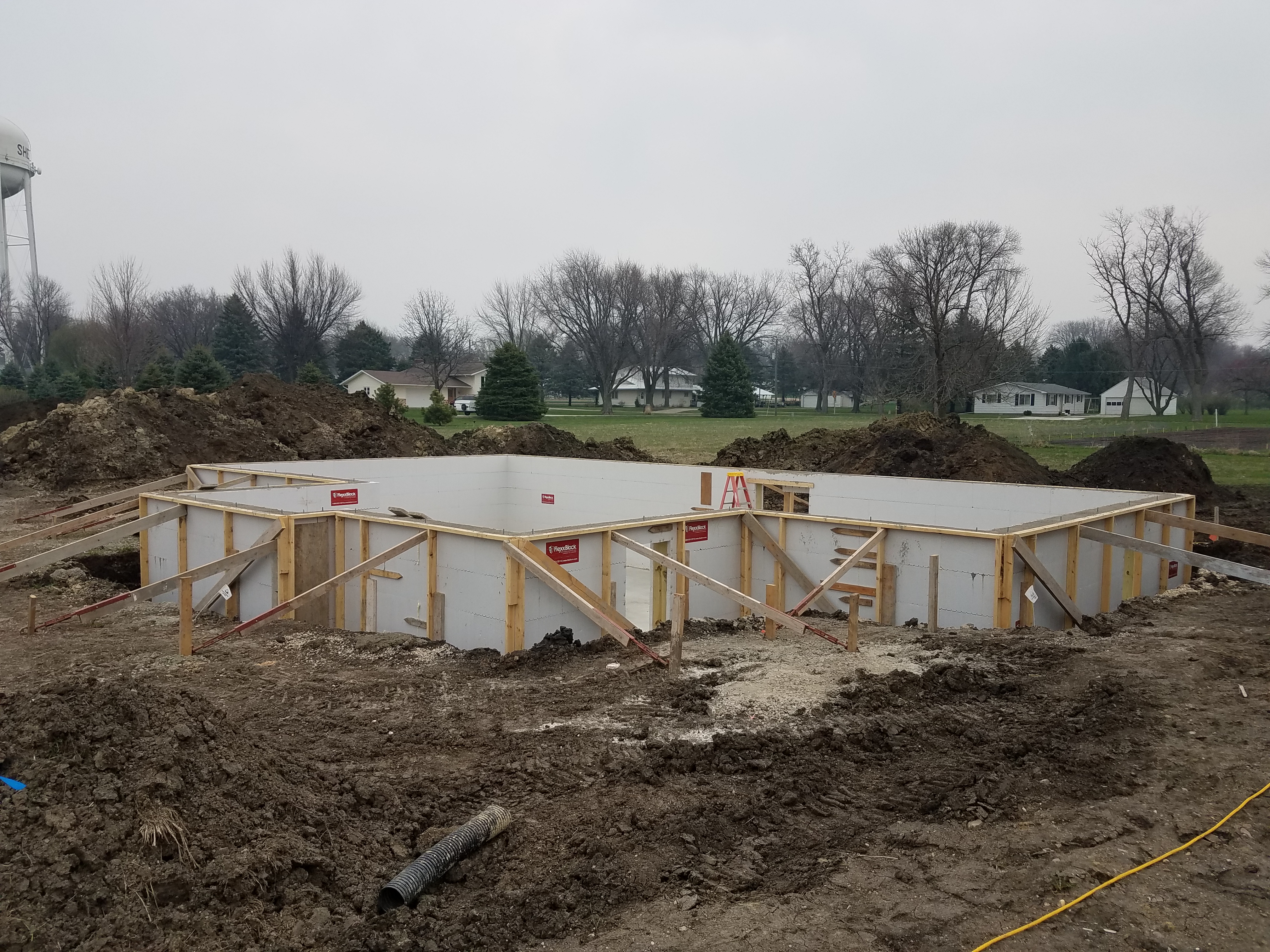 Spring time feeling in winter, is a good way to describe the current state of Spec Houses at JFA. We are anxious to continue on projects and excited to start a new one. To update the two houses we currently have in the building process. First one is in Hull, IA. If we had to put a number on it, we'd say it is 70% completed. We have the outside finished, cabinets are in, flooring is going down, and trim around doors, windows and flooring is well underway. The house is currently listed with Team Realty and Don Krommendyk is the realtor. For pictures of the house go to: teamrealtysc.com
The other house we have going is in Rock Valley, IA. It was started last fall. We have the basement in, as well as main floor trusses and floor sheeting, and steps to the basement. That is the current extent of the project. We are continuing to try line up framing, rafter hanging, and sheeting.
We are also excited to have started a housing project in Sheldon, IA this spring. We have a lot on the south west part of Sheldon and have been in contact with many different people in Sheldon about helping in this fundraising endeavor. To this point we've had a great response in all the conversations about working on the project. We have the basement dug and we're excited to see how the project continues to come together.
If you are willing to donate in any way, please contact Vern Ten Napel at 712-476-2804