Our
History
Imagine with me it is 1979 and a group of 5 guys in their 30's are in a camper traveling from Sioux County to the Deep South.  These young men heard Dr. John Perkins speak at Dordt College and were so inspired that they wanted to do something.  Perhaps too they were inspired by the book of James where it says faith without action is dead.  Or from the book of Matthew chapter 25:45
"I tell you the truth whatever you did not do for one of the least of these, you did not do for me."Matthew 25:45
Certainly from JFA's theme verse, Micah 6:8 where it calls us to act justly, love mercy, and walk humbly with God.
The desire of this group was to help the people marginalized in society. While they were in Mississippi, they stopped at different ministries in Jackson and Vicksburg. These ministries had thrift stores that were a source of income for them, and it was noted that they needed to be fixed up. It was also noted that the inventory at the thrift stores was very poor. As the group of justice seekers connected with their church and shared with them the need for those living in Mississippi, it afforded others the opportunity to go on trips to MS and to take with them a variety of items and clothes so the thrift stores could be refreshed with goods.
On the way back from Mississippi after meeting with Dr. Perkins and visiting various ministries, the name Justice for All was coined.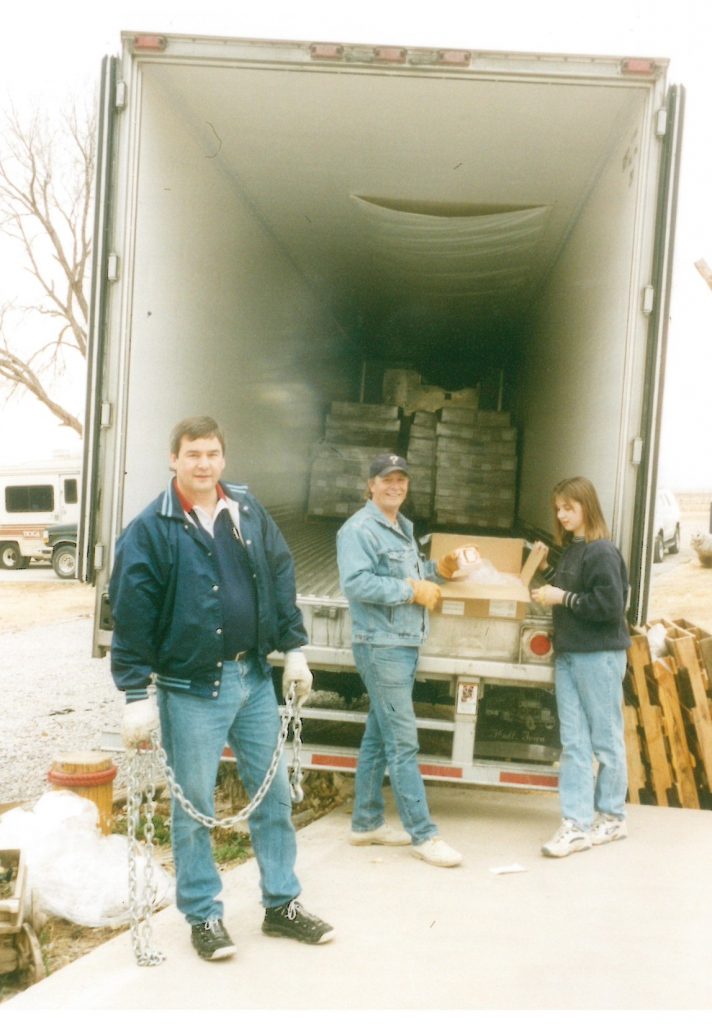 JFA continued to grow in the following years until the mid-80's, when this fledgling band of justice seekers hit a lull and diminished desire for the ministry they were championing. As their daily life began to overtake their calling to help the poor and marginalized, the work to find space to store items to take down on trips, the financial capacity to continue to go to MS, and perhaps the self-doubt if they were helping or benefiting others so far away was wearing them down. It looked as though the end of JFA was dawning. Not until Irene, the self-proclaimed secretary of the group relit the fire. Women can be headstrong, and when looking out for others and helping them, thankfully very headstrong. Her voice of reason to her husband and the others kept the ministry forging onward. Shortly after JFA was granted non-profit status by the IRS.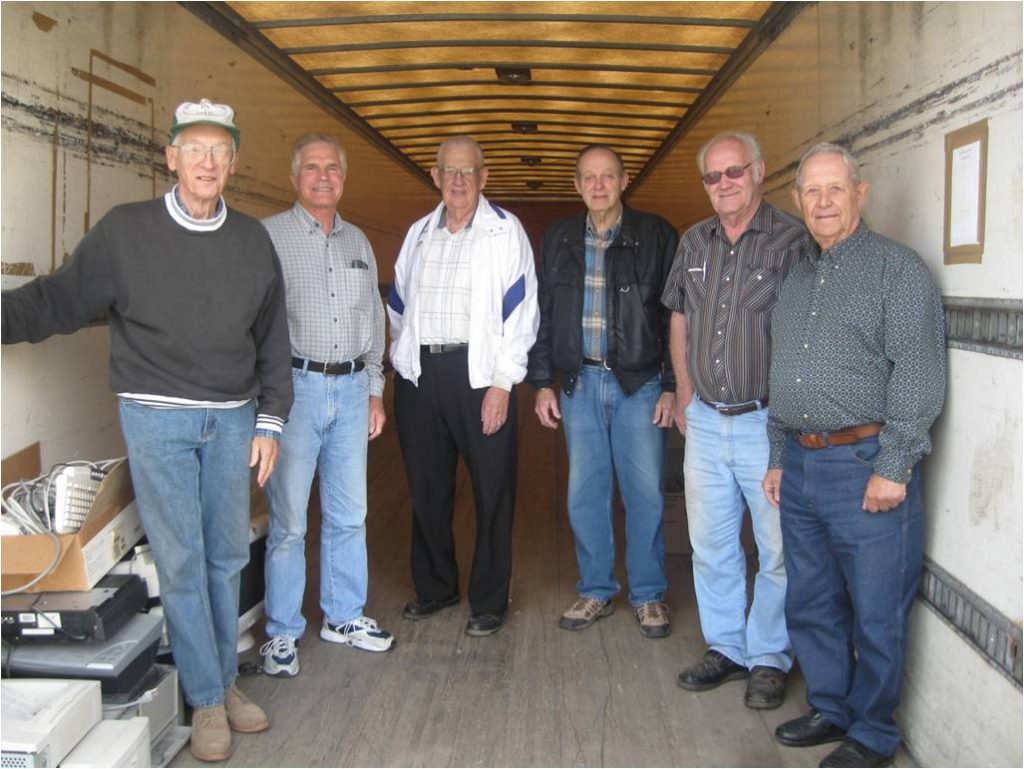 JFA wanted to carry out Christian community development like they had heard Dr. Perkins preach, but they recognized that they would need a space of their own to do so. In the 90's after using various means of storage Justice for All recognized a need for a warehouse. After fundraising for the better part of two years a plot of land was purchased in Rock Valley, IA. It was devoid of buildings. However there was a building in Sioux Falls that came up for auction and the board approved the purchase of it. All that was left to do was deconstruct it, move it and reconstruct it in Rock Valley. It took a few years, but the building was finished and dedicated to God's glory in 1997. To this point JFA has taken yearly trips to MS as well as walked along side other ministries on trips to KY, IL, AL, MT, and FL. Over 150 volunteers were going on these trips to serve others yearly with partner ministries. And through almost 20 years of ministry there was one employee Pat Vander Pol, a warehouse, and numerous invaluable relationships and partnerships cultivated.
The group of justice seekers had grown exceptionally, so much so that the board of directors at JFA had approved hiring of an executive director and the purchase of their own semi-tractor to help facilitate the warehouse ministry. One of the original 5 who went on the trip to MS, Pastor Dan De Groot, was hired full time as executive director in 2000. The main two parts of Justice for All were annual service trips and distributing gently used household goods.
Through these two avenues JFA wanted the idea of social justice to permeate through the ministry, from organizing, to volunteering, from donating to truck driving. Through Dr. Perkins and the partner ministries in MS, KY and other areas the theological "social justice" began to take shape. While no direct or tangible force could be pointed to, the people involved in the ministry and in the service trips to these places over the years gave identity to the idea of "social justice." Mr. Bakker is one such individual. From the second trip to Jackson in 1980 to 2018 he has not missed a year. Through raising 4 children, graduations, marriages, grandchildren, health concerns, and great grandchildren he has been constant in his working relationship with those down South. Giving aid through his knowledge of carpentry is not the only way he gave on his trips. The understanding and value given to those he helped fostered in them a sense of self-worth, accomplishment and pride. He treats all as image bearers of Christ and with the dignity that accompanies such. His compassion and consistency is also reflected in one of his sons. Who not only went on several trips with him growing up, but eventually moved with his wife to Jackson in 2002. Mr. Bakker can still be seen around the JFA warehouse during coffee time, and still apart of annual trips to MS.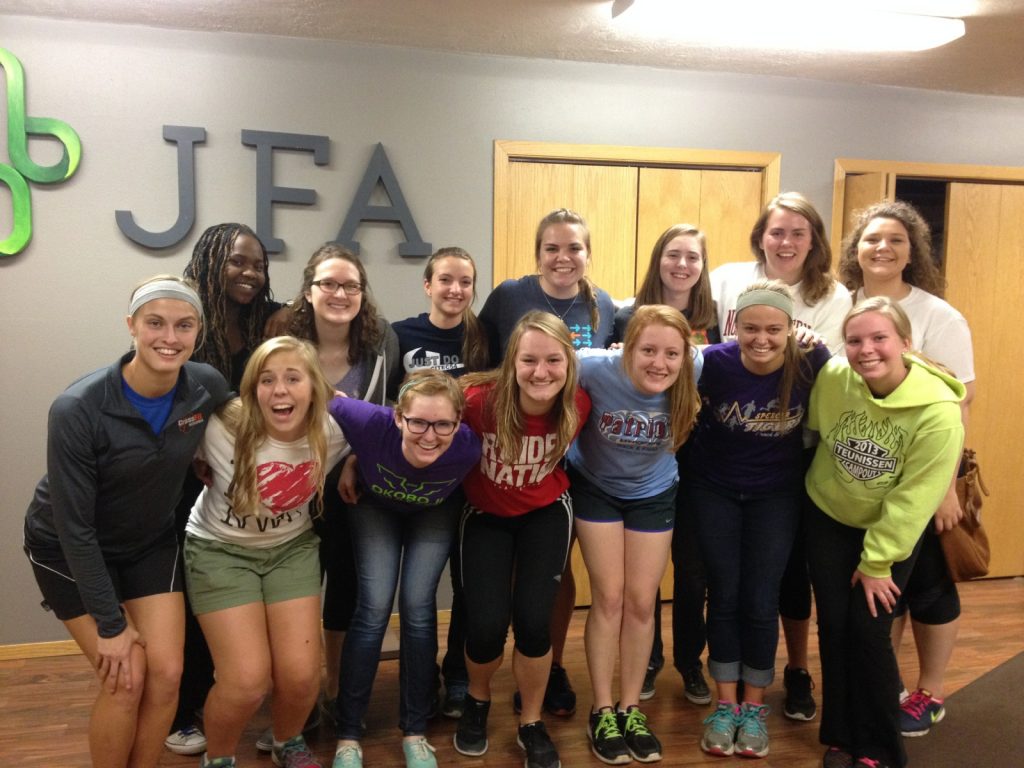 As remarkable as the annual trips to MS and other locations were, this group also wanted to seek social justice in the local communities of NW Iowa and the surrounding area. When they started looking, they found that injustice and poverty looked different in NWIA compared to MS, and not just because the skin color of the majority of the residents was different, but because sin has its affects in every aspect of humanity. Once this need was discovered, JFA went to local churches and other non-profit groups to work with them in helping people in all aspects of life. JFA has the physical resource to store donated household goods and clothes among many other things in the warehouse. So while the trips to MS, KY and other areas continued to help them furnish their thrift stores was still at the forefront of the ministry, JFA wanted to be able to help people locally. Thus, the relationships with local ministries from Rock Valley, Sioux Center, Sioux City and Sioux Falls were formed.
As the story of JFA continues to unfold, another road to build community locally is through youth development. In 2013 the youth club IMPACT was formed. This youth club functioned for 2 years, and was able to provide high school students a place of community and belonging for those who have been let down through traditional means of support at home, family or school. In 2015 in partnership with Leadership Foundation a Mentoring program was formed to mentor students in grades 5-12.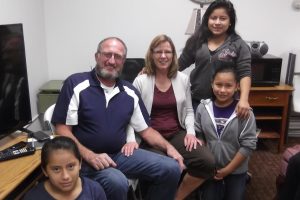 Currently there are mentor/mentee relationships in 4 local public school districts and works with local school officials to provide an additional outlet for students who may feel overlooked at home, school, or in their neighborhoods.  It also builds in them a sense of self-worth, value, and a trusted adult friend to walk alongside them as they navigate life.
At Justice for All we strive to hold to the principles the group of justice seekers set out from their initial trip in 1979 and to build on their ideas. Through our current avenues we look to continue the ministry. Our annual trips to work alongside other ministries, we invite anyone to join us on these trips. Our warehouse ministry where we take usable donations of household goods and clothes sort them and distribute them to our partner ministries locally and nationally. And our Mentoring Youth program. At Justice for All we understand we live in a broken world and that to help correct some of the brokenness we must live out our calling to act justly, love mercy and walk humbly with God, daily.