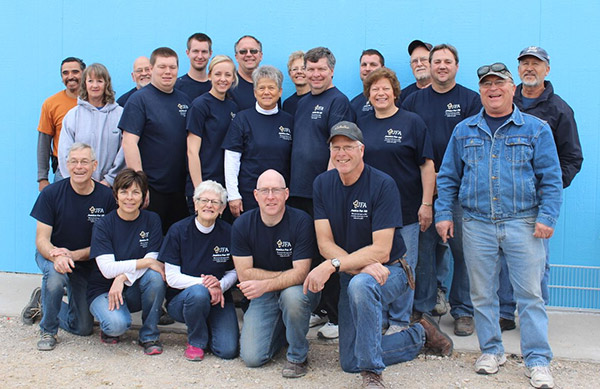 Service and Learning Dates
JFA has been partnering with local ministries and churches working in poor and under-resourced communities and neighborhoods for over 30 years! God is working through these local ministries in amazing & powerful ways and we have the privilege of becoming part of that work for a week. All skill levels are welcome. If you are willing to answer His call-then God will use you!
Service & Learning Dates/Places
Harvest Hands Ministries
January 19-26, 2018
Must have a passport and
be signed up by Dec 15.
JVM Perkins Foundation
Jackson, MS
February 10-16, 2018
Voice of Calvary Ministries
Jackson, MS
February 17-23, 2018
Houston, TX Flood Relief
February 24—March 3, 2018
Grace Reigns Ministry
Colorado City, Utah
March 11-17, 2018
For More Information on these
opportunities, please
Call: JFA 7124762804
Email: joevz@jfa-nwiowa.org
Informational Meeting:
January 2, 2018, 6:30 PM, JFA Ministry Center