Service and Learning Information for 2023
ONLINE APPLICATION at the bottom of this page. Application will be submitted and JFA will contact you.
Click here for the PDF form
1. Download the form
2. Print the form
3. Send the form to
Justice For All
1335 Valley Dr.
Rock Valley, IA 51247
JFA has been partnering with local ministries and churches working in poor and under-resourced communities and neighborhoods for almost 40 years! God is working through these local ministries in amazing & powerful ways and we have the privilege of becoming part of that work for a week. All skill levels are welcome. If you are willing to answer His call-then God will use you!
Please check out our '22 recap videos and pictures. JFA consistently travels to the following locations for service and learning trips. God-willing new opportunities will arise. 
Voice of Calvary Ministries (VOCM): February 3-10, 2023
John & Vera Mae Perkins Foundation (JVMPF): February 11-17, 2023
Grace Covenant: March 3-10, 2023
Grace Reigns: March 31-April 7, 2023
Contact Justice for All at 712.476.2804 with questions or interest.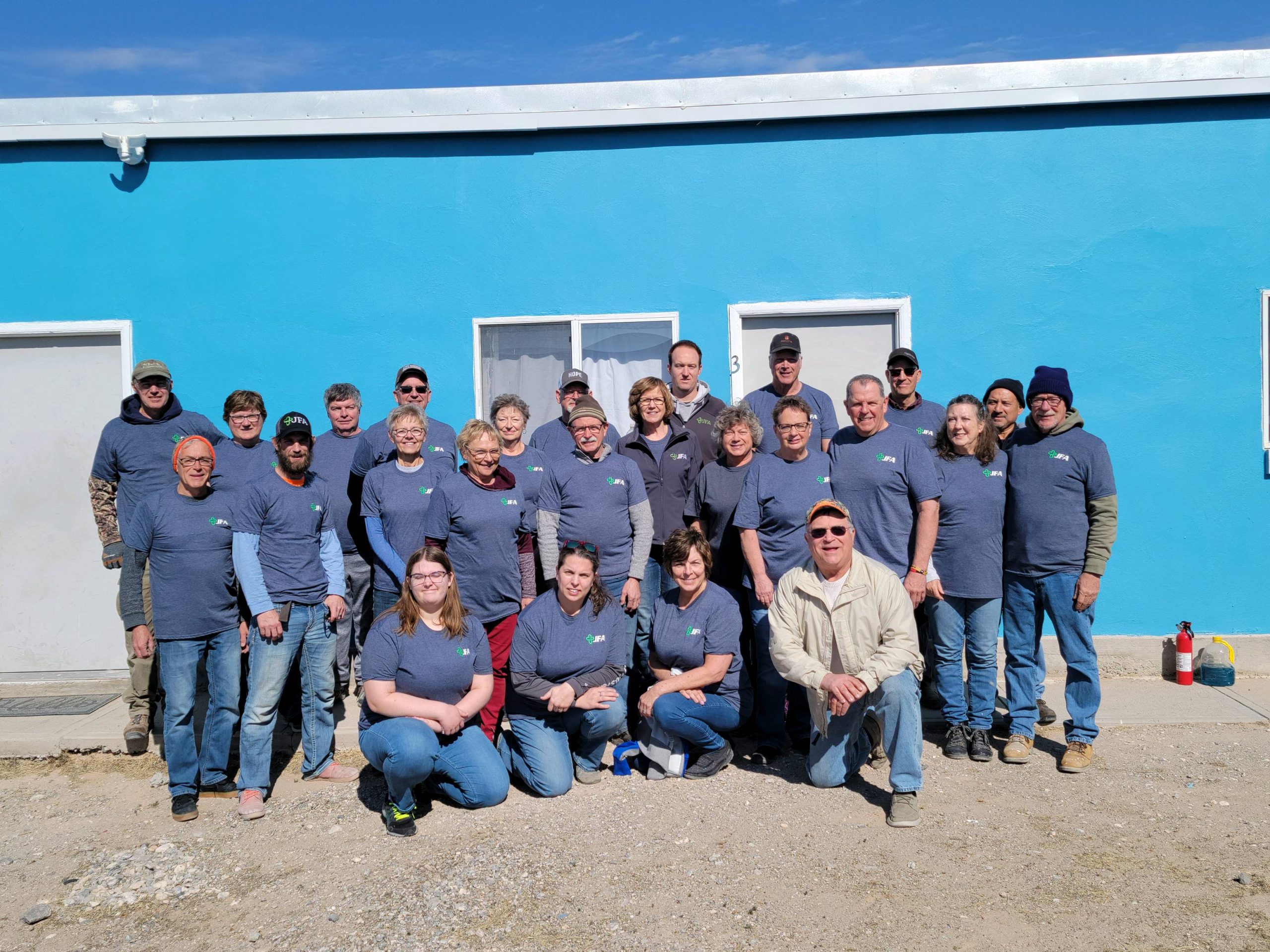 Harvest Hands
LOCATION: Juarez, Mexico
DATES: January 20-27, 2023
WEBSITE: Harvest Hands (harvesthandsministries.org)
COST: $430 (Fee includes lodging, meals and material expense.
Transportation cost not included.)
January 20-27, 2023 Recap
Since 1999, Harvest Hands Ministries has touched lives for Christ in Mexico.  Harvest Hands Ministries' vision is to create a loving environment where the poor and destitute people of Mexico may find comfort and solace both physically and spiritually through our various programs with an emphasis on the needs of children. Currently our focus concentrates on the Resplandor De Vida Children's home located near the City of Juarez, Mexico.
Harvest Hands Reflection by Susan VanWyhe   
This was my first trip to the Resplandor De Vida Children's home.  God-willing it will not be my last.
New places and experiences are filled with adventures. Regardless of the activity, the team, children, and people of Mexico worked together for a terrific week.  I was a newbie who felt welcomed by a seasoned team who dedicated themselves to the needs of Respandor DeVida Children's home.
Relationships are born through time and shared experiences. The bonds here are strong. But it is like two-sided tape. Someone let's say a "newbie" is quickly adhered to the two sides of this tape. You fit wherever you are supposed to fit.  For Jorja Voss it was the production of a beautiful mural. Her talent will bless so many children. The mural bears the cross and the hands of children that will undoubtedly bloom at the Resplandor De Vida Children's home. This is a place with no preconceived expectations to perform or produce. God knows you just need to be open, flexible and perhaps, a decent card player.
A JFA trip provides an opportunity to experience God where He is at work. Can mission work be accomplished anywhere?  Yes, in our hearts, our homes, our communities, our nation and our world.
Where is God calling you?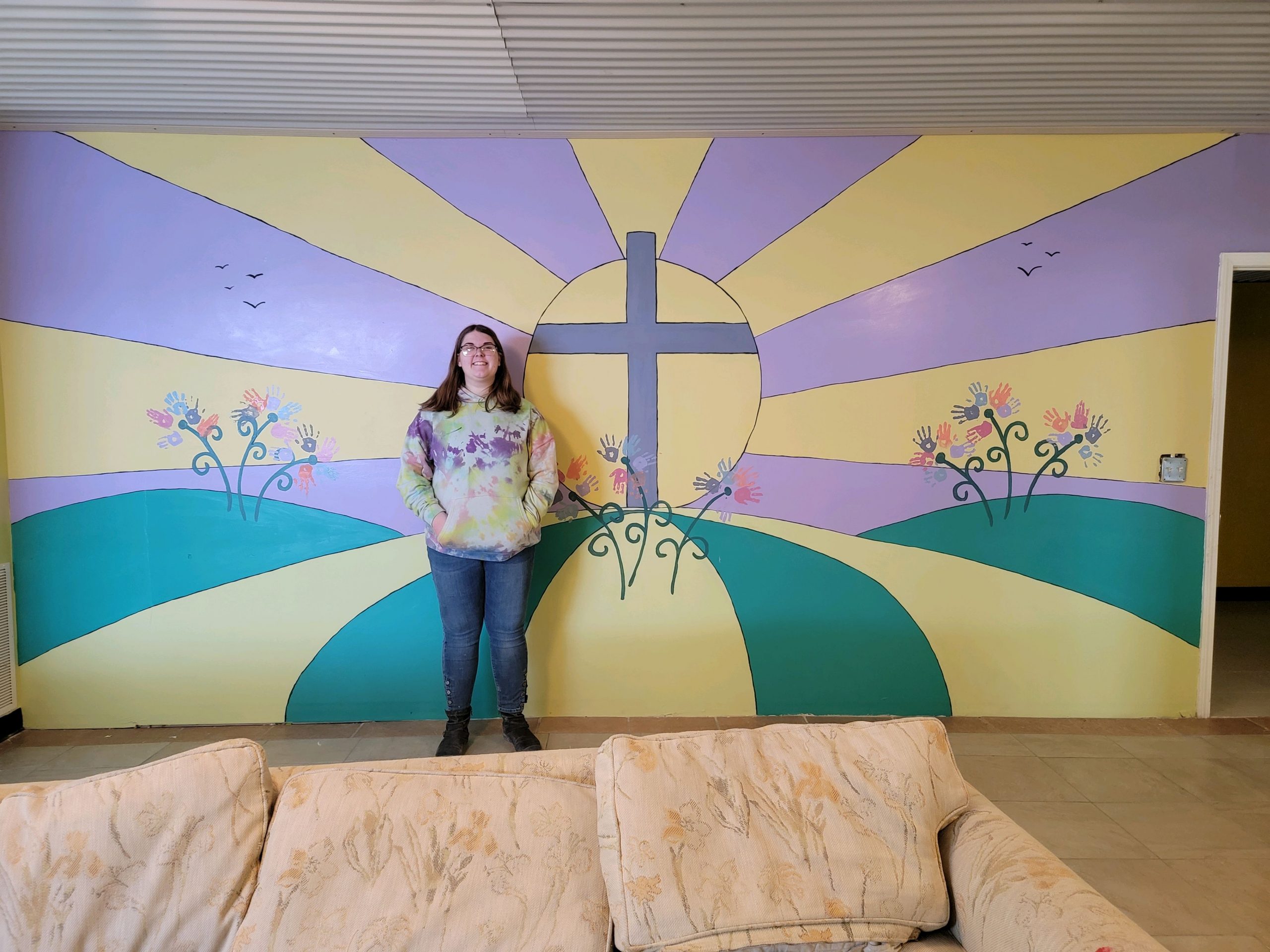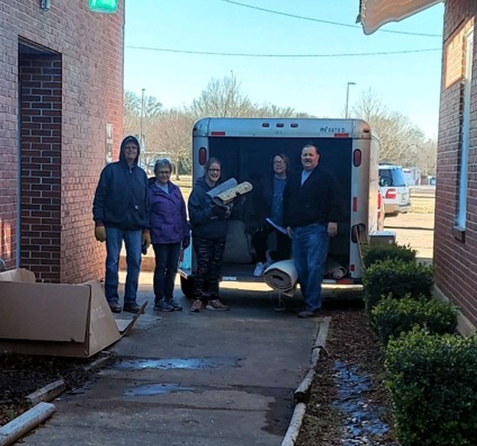 Voice of Calvary Ministries
Jackson, MS
LOCATION: Jackson, MS
DATES: February 3-10, 2023
VOCM WEBSITE: http://vocm.org
COST: $350 (Fee includes lodging, meals andhttp://vocm.org material expense. Transportation cost not included.)écor that was packed from JFA.
February 12-18, 2022 Recap
Voice of Calvary (VOCM) has been reaching out and rebuilding lives in the West Jackson community for over 40 years. This is a community which was birthed and still experiences the injustice and poverty of race, economic barriers, and broken government programs. You will see, experience, and begin to understand how this has greatly affected people's lives, but through ministries like VOCM they are bringing hope and unity to people's lives and neighborhoods. Projects may include working on a ministry project or building, helping fix up a veteran's home, food distribution, programs for the homeless, and more.
Reflection from Kelly VanderPol
I went to Voice of Calvary Ministries in Jackson, Mississippi. VOCM is located in Jackson's inner city. From ensuring that families have nutritious food to providing parenting classes and support groups to encouraging people to reach their God-given potential, VOCM's dedicated staff work with the people who live in the neighborhoods that make up West Jackson. This year, the group from JFA packed food boxes for the ministry's food program. We also painted the area where the ministry's social workers have their offices. After a fresh coat of paint, we were able to decorate the space with décor that was packed from JFA.
It was so good to see and reconnect with people who continue to live and work in Jackson.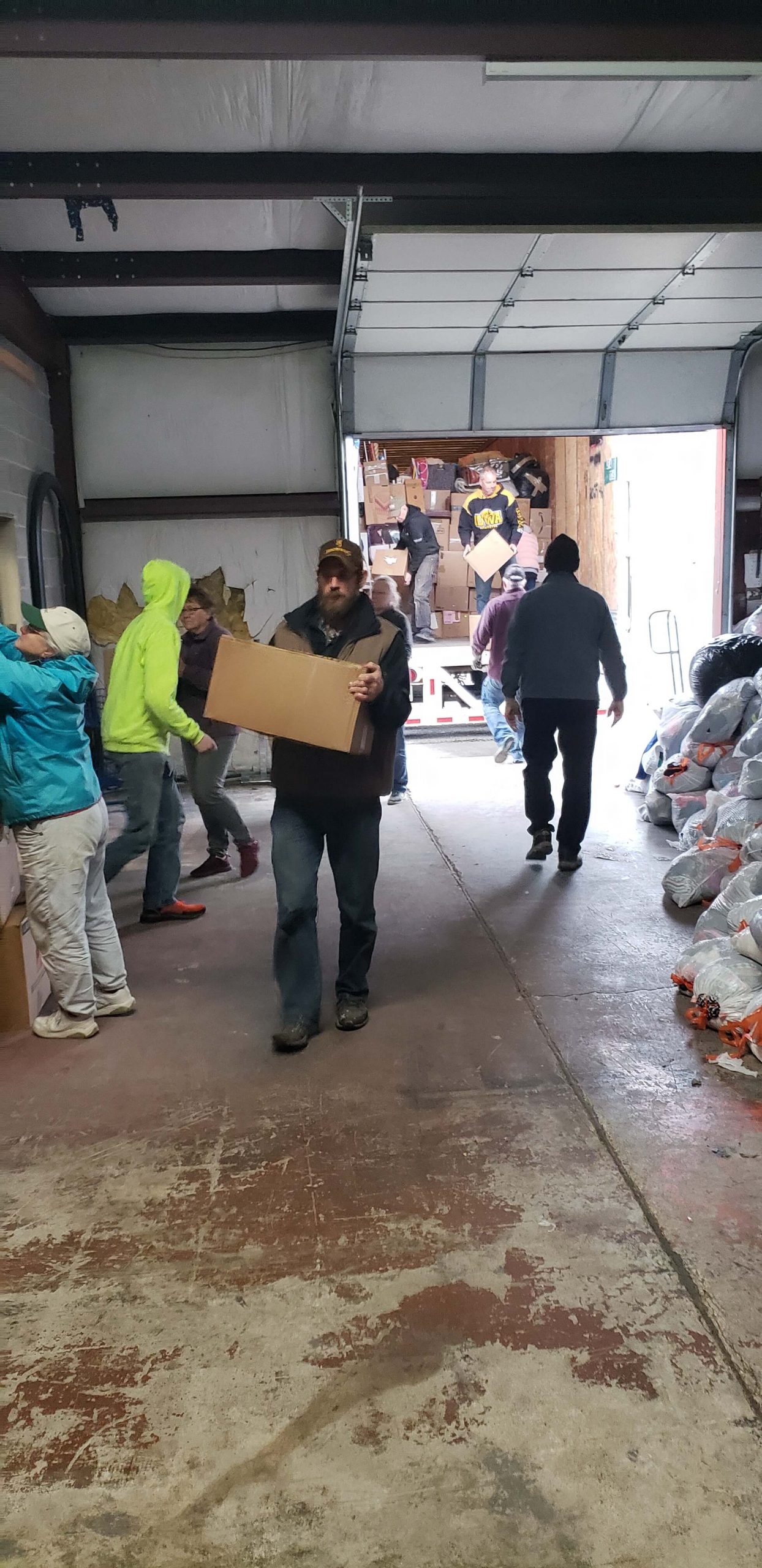 Grace Covenant Ministries
Annville, KY
LOCATION: Annville, KY
DATES: Early March 3-10, 2023
GRACE COVENANT WEBSITE: gcmannvilleinstitute.com
COST: $325 (Fee includes lodging, meals and material expense.
Transportation cost not included.)
March 5-11, 2022 Recap
Jackson County Ministries was formed in 1979 and took over the management of the Annville Institute Campus. In 2016 the name was changed to Grace Covenant Ministries. Join JFA in March to partner with Grace Covenant. The service projects range from house construction to house repair, plumbing, painting, electrical work, roofing, or whatever needs to be done to make life a little better for the homeowner.
Grace Covenant Reflection by Larry Hoekstra
Our group of ten consisted of people from three states, with ages ranging from 10-75. It was gratifying to see fathers working with their son or daughter in this environment.
The campus of GCM provided a great location for our service trip. Annville is located in Jackson County and is one of the poorest counties in the country. The lodging was good, and the meals provided were great!
On Sunday we had the privilege of worshipping with some of the staff and members of a local church. Worshipping together provided an opportunity to become acquainted key individuals that we would be working with in the coming week.
Our group really enjoyed the people we were able to interact with.
Our Sunday afternoon of sightseeing provided an additional perspective of this area.
Work projects included roof demolition, electrical updates, cleaning, painting, siding removal, and the laying of new flooring.
There was not an end to the work that could have been completed if more volunteers were available.
The team was definitely blessed by being on this project! The local people who also worked were impacted. They were extremely appreciative of our efforts.
We developed new friendships and look forward to the next time we can be the hands and feet of Jesus!
If you have an opportunity to serve in this way, we strongly recommend it!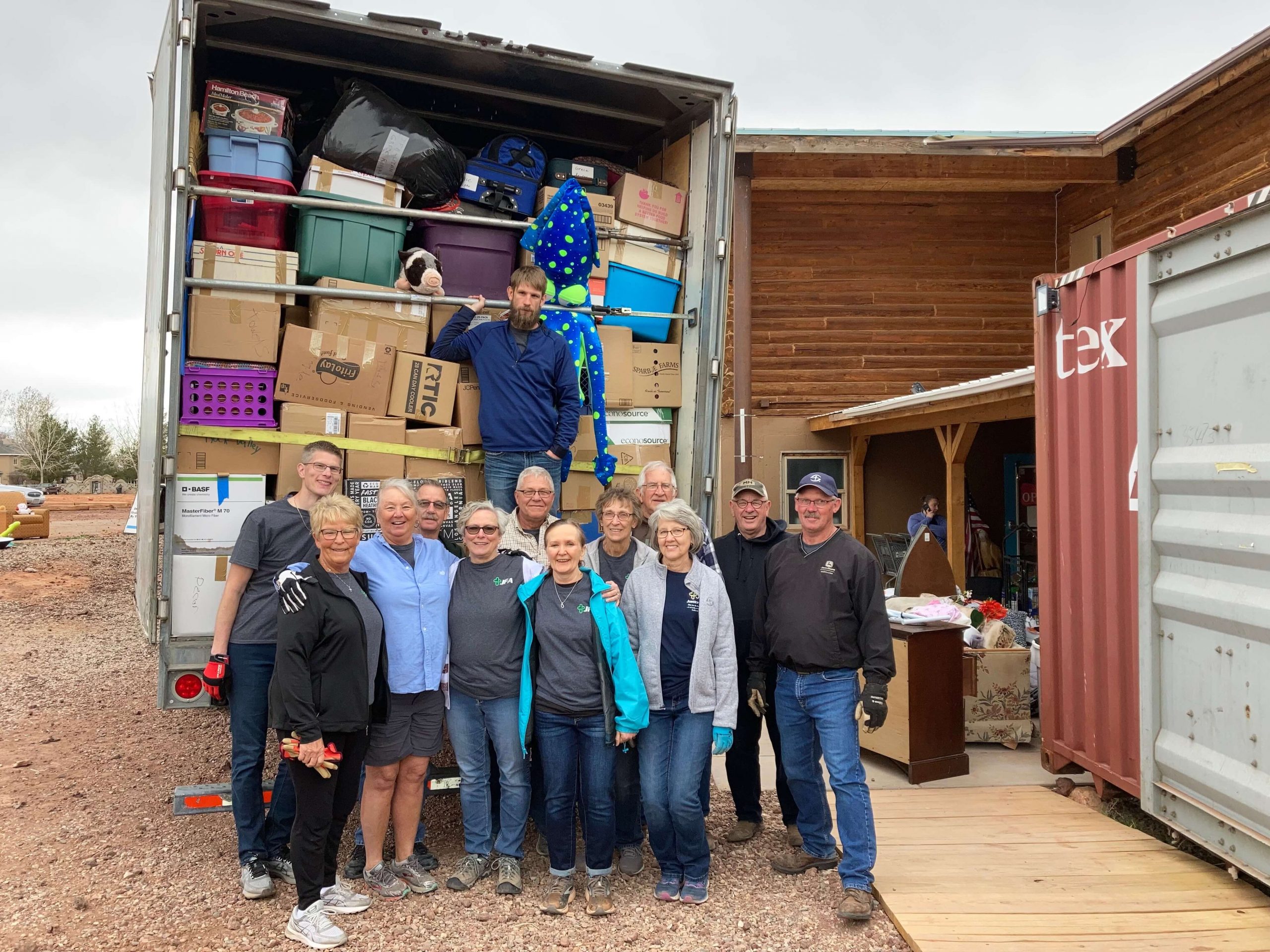 Grace Reigns
Colorado City, AZ/Hildale, UT
LOCATION: Colorado City, AR/Hildale, UT
DATES: March 31-April 7, 2023
GRACE REIGNS WEBSITE: http://gracereigns.org
COST: $400 (Fee includes lodging, meals and material expense.
Transportation cost not included.)
March 25-April 5, 2022 Recap
Grace Reigns is a Christian charity organization designed to provide an environment where grace and love are encouraged and lavished upon a community ravaged by the ills of domination and control. Grace Reigns is touching lives through its thrift store, service projects, building initiatives and more. Teams share the virtues of Christ through this ministry. Join JFA and be a witness and part of the powerful transformation of a community. Enjoy the open lands of the West and discover the unique history of Utah at Grace Reigns.
Comments from past participants:
"I really enjoyed this trip. It was my first time on a mission trip. I felt blessed and learned so much." - Cheryl Byker
"Feels like we had so much more to do at the store and making contact with friends that we have made. Seeing the growth of the community and the amazing work by the ministry (Grace Reigns). God is good and we will return " - Kathy Bajema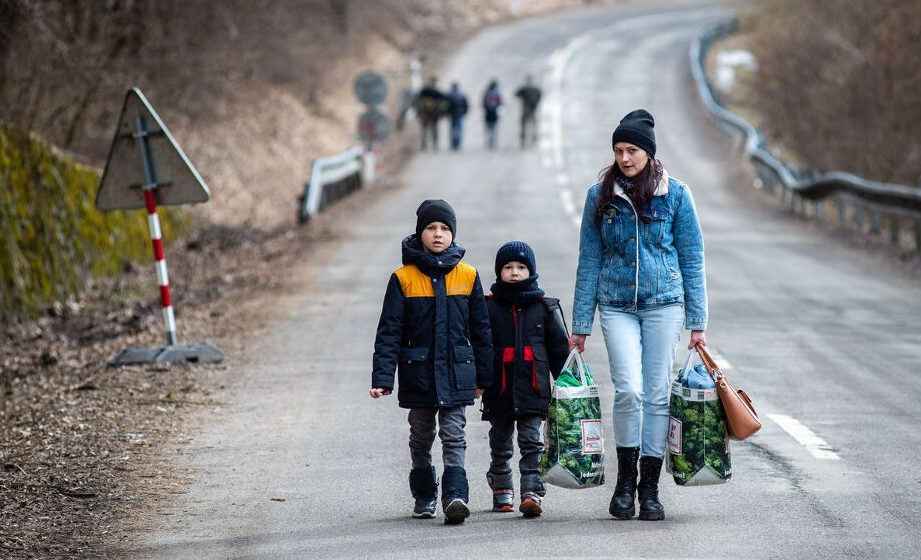 Arise! Ukraine
Kiev/Boyarka, Ukraine (Eastern Europe),
Earlier this year, JFA had planned on partnering with Arise! Ukraine at Crosswinds Youth Camp in Boyarka, Ukraine. Due to the conflict in Ukraine, taking a trip there is no longer feasible. Since the onset of the conflict, the Arise! Ukraine team has been able to use funds from America to purchase supplies at the Ukrainian/Moldavian border. Most aid is given to women and child refugees who have been driven from a country they love. Upon receiving the material supplies, the team has been able to share the Gospel of Christ. In the midst of terror and hardship, Christ still shines.
Please continue to pray for the people of Ukraine and Russia. If you are led to donate to Arise!Ukraine and would like updates, click on the link below:
Service & Learning Online Application
Review and fill out the form for service & learning trip information